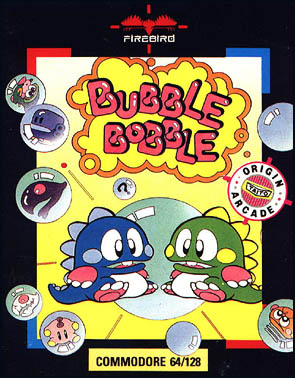 Bubble Bobble: Original brukermanual
BUBBLE BOBBLE
Meet BUB and BOB, our bantam-wheight brontosaures who are bent on battling big bullies by blowing and bursting bubbles. before battling these brazen bullies, beware that bubble blowing is better that blasting bullies with bazookas, or better that bouncing bombs from biplanes, and even beats boxing these brainless babarians. So now that we briefly belayed the Bub and Bob biographies, begin by browsing the play instructions below and becoming the best BUBBLE BOBBLE bubble blower on the block.

Finn den originale brukermanualen her.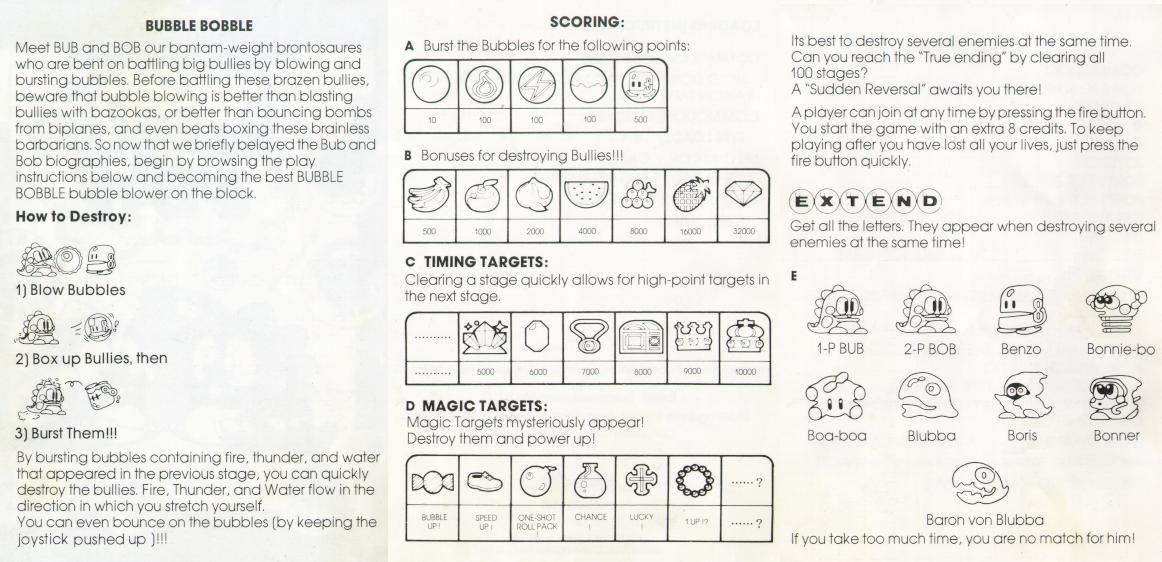 Klikk her, for å ta deg tilbake til Bubble Bobble på C64.

Kom i gang med spillet!
Spill Bubble Bobble direkte i nettleseren din: Klikk her!